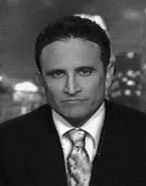 Christopher Fields
Of Counsel
With over 20 years in practice, Mr. Fields has acquired a specialized knowledge in various and disparate legal disciplines ranging from Bankruptcy, Catastraphic Personal Injury (with an emphasis on traumatic brain injury), Class Action (Consumer fraud), Criminal Litigation, and Entertainment Law. He was co-lead counsel on a class action certified in 2010, Lymburner v. U.S. Financial Funding, alleging violations of the Truth in Lending Act, Fraudulent Omission, and Unfair Competition.
Mr. Fields' broad-based knowledge has been sought after by news media seeking television and radio news commentary. Mr. Fields has been requested to and made appearances on numerous local and national television and radio news shows over the last decade as a commentator on various and varied legal topics ranging from the Anna Nicole Smith Paternity matter to the Bernie Madoff financial scandal to the Zsa Zsa Gabor conservatorship proceedings.
Mr. Fields attended University of California at Berkeley and then the University of California at Los Angeles where he graduated with a BA in History. Mr. Fields received his Juris Doctor from Whittier College School of Law in 1994. Mr. Fields joined DeBlase Brown Eyerly LLP to focus on his interest in catastrophic personal injury, particularly those injuries caused by asbestos exposure.